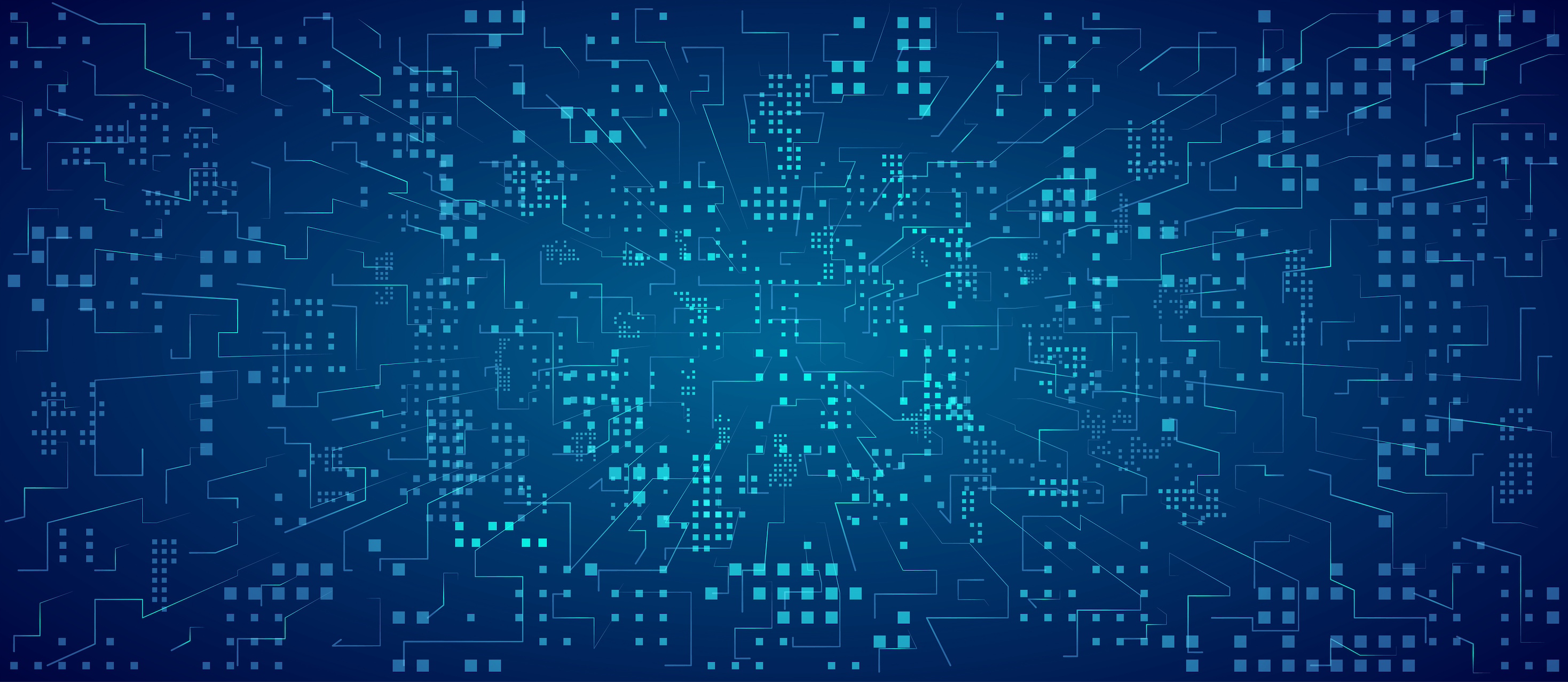 Installing SentinelOne
Step 1:
Please select a Download File below.
Step 2
Once the download has completed, go the folder or location where the file was saved to and double click to begin the installation process.

Step 3
Copy the code below by click on the button and paste in the input box using CTRL + V or by right-clicking on the box and selecting paste then click the Install Button
***SentinelOne Agent Setup Wizard will ask for Site or Group Token.***
eyJ1cmwiOiAiaHR0cHM6Ly91c2VhMS1zMXN5LnNlbnRpbmVsb25lLm5ldCIsICJzaXRlX2tleSI6ICJiMGU3N2VjYTYwODJmOWU5In0=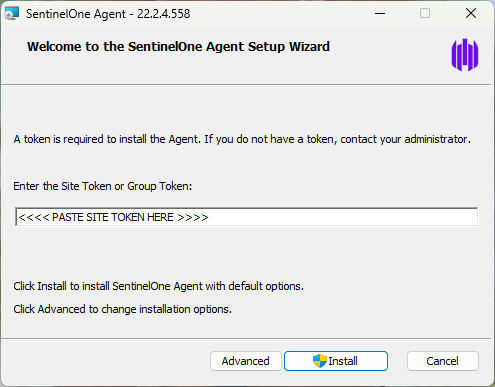 Step 4
After clicking Install, the setup wizard will begin installing SentinelOne.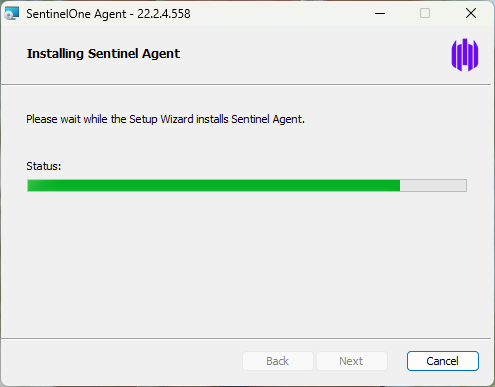 Step 5
Congratulations!! SentinelOne has been installed! Click the Finish button.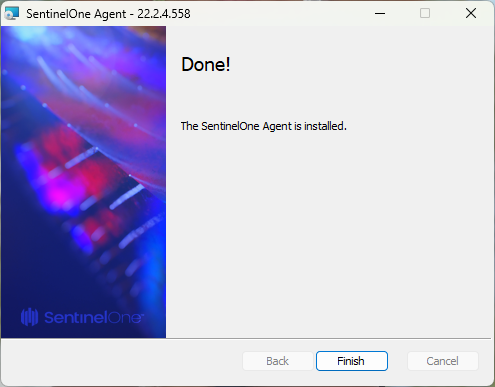 Step 06
After clicking the Finish button, you will be prompted to restart your computer. Please save any existing work, and click the Yes button to restart your system.