Message from the Secretary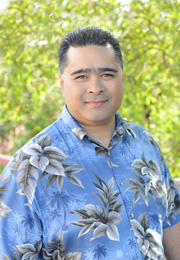 Hafa Adai yan Tiroow,
Welcome to the Finance Department's website. The main purpose of this website is to provide useful information about the functions, procedures and services we provide.

The Department is responsible for providing direction and support in financial policy formulation, financial systems development and maintenance, financial and accounting information processing, financial management and accounting procedures, monitoring of financial performance against the budget and legislative compliance and financial reporting requirements for the whole of the CNMI Government.

This website will provide you with the latest forms, updates and news related to the Department's efforts. We sincerely hope that you are well served in your visit with us and if there are any concerns or comments please let us know by emailing at info@dof.gov.mp or calling (670) 664-1100.

Thank you,
David DLG Atalig
Secretary of Finance
Mission and Goals
To continue to seek out new and innovative ways to effectively administer the financial needs and requirements of the CNMI government:
Collect, deposit, disburse, manage, and account for public funds in accordance with CNMI Statutes.
Enforce CNMI Tax Laws, other applicable laws, and customs regulations by encouraging voluntary compliance or, as needed, by enforcement.
Exercise general supervision and accountability of government assets, and provide resources needed by the accomplishment of their mission.
Quick Links
All Department of Finance Forms, Regulations, and Documents consolidated on one page.
A list of helpful tools for people of the CNMI
Find answers to specific questions and concerns about the operations of each of our divisions.